The name SecUR is a testament to our focus on staying relevant in an ever-changing business landscape and customer centricity. The 'UR' can be further illustrated as follows-
You – SecUR Credentials has its eye on the entire value chain right from the employers to the job-seekers, providing solutions that get you closer to a risk-free and immediate hire.
Your – Keeping your interests at the core of our being, SecUR Credentials is equipped to cater to all your background verification needs
You're – Backed by years of experience which has been distilled and refined through innovative workflow systems, the SecUR Credentials promise ensures that you're getting the best bang for your buck.
Customer Centric
The reason for our existence is our customer. We care deeply for them and this brings sincerity in our actions.
Innovative
Every member of the SecUR family is encouraged, guided & supported to be bold with their ideas. This is due to a genuine empathy with the needs of our customers.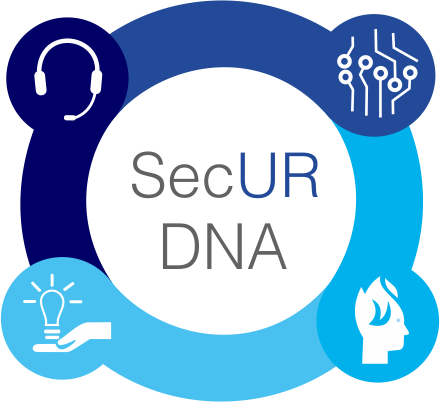 Integrated
Every department understands the total picture with clear communication and contracting, making us a cohesive aligned whole.
Passionate
Our passion is displayed through ownership in every task we undertake, expressed through high energy, creativity and a positive attitude.